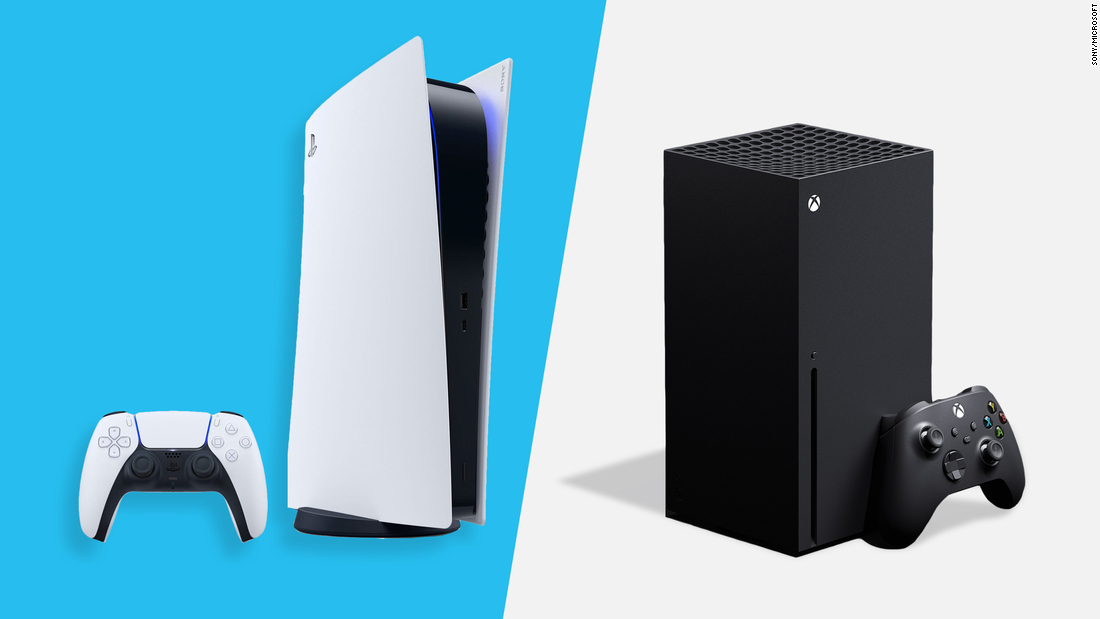 The gloves are off and both Sony and Microsoft have unveiled their next-generation consoles, the specs, and the release windows. What's next, will be the pricing of the consoles and the exact launch dates.
It's been a battle that has been wagering on for quite some time, and while the companies themselves probably don't see each other as bitter rivals, the gaming public certainly wants to pick a side. It's the battle of the two consoles and has been around since the first consoles came to light. This time it's no different because both consoles are similarly configured, and the winner will be the one that offers the best value.
From looks alone, the PlayStation 5 has a space-age, two-tone design that people are saying makes it look like a Router, while the Xbox Series X has harder edges and people are affectionately branding it a fridge. But many people will tell you, it's what's inside that counts…
The PlayStation 5
The PS5 will come in two different versions, the standard and the digital. The standard one is exactly what you see on the box, while the digital one doesn't have a hard drive included. With the amount of space, the drive has, that'll probably let you play a couple of good games before you need to dive deep into the world of external storage.
Here's what's on offer with the PS5:
CPU: AMD Zen 2-based CPU (8 cores at 3.5GHz)
GPU: 10.28 TFLOPs, 36 CUs (2.23GHz Custom RDNA2)
Memory: 16GB GDDR6
Storage: 825GB NVMe SSD
Optical drive: 4K UHD Blu-ray drive (standard edition)
The Xbox Series X
Microsoft could be releasing the most powerful console to date, and who could fault them? There's nothing that sells more than having the best, or the fastest product out there. While they are both similar in terms of spec, the Xbox has the PS5 beaten, but only just…
This is what Microsoft brings to the table:
CPU: AMD Zen 2-based CPU (8 cores at 3.8GHz)
GPU: 12TFLOPs, 52 CUs (1.825GHz Custom RDNA2)
Memory: 16GB GDDR6
Storage: 1TB NVMe SSD
Optical drive: 4K UHD Blu-ray drive
Advantage Microsoft. The Xbox Series X and the PlayStation 5 run on the same kind of hardware, but there are a few subtle differences such as the CPUs and GPUs running at different frequencies, the Xbox's extra storage space and the extra teraflops.
Pricing and Release
While there is no official word yet on what the consoles will be priced at, there is most certainly speculation all over the web. The release window for both have been slated as "holiday season in 2020", so we can expect to see both of them appear at any time between November and December.
Aside from the first two PlayStations, both manufacturers have released major consoles in November. As tradition has it, the PlayStation also comes out about a week before the Xbox, but with COVID19 around, who knows how that's going to be impacted?
As far as pricing goes, the estimates for both consoles go between $450 and $550. Some leaked advertisements point to the PS5 at around $499, the same price that the PlayStation 3 launched at, with the Xbox supposedly going to be pricier than its Sony competitor.
We'll need to wait and see for exact pricing and release dates, but for now, the PlayStation 5 should have it.
Games
The product on each device will always make or break the success of it. Both consoles are already confirmed to have access to Assassin's Creed Valhalla and Cyberpunk 2077. It can also depend on which console is going to have better exclusives in the coming years.
If you're a fan of Sony, games like Spider-Man, Gran Turismo, Ratchet & Clank, Sackboy, The Last of Us, God of War and Horizon: Zero Dawn and its sequels can definitely tickle your fancy, a lot of which, have already been confirmed by Sony. As far as Microsoft goes, Halo, Forza and Gears of War are some popular franchises that we're likely to see.
If you're not much of fan of either of the two big company franchise offerings, then you should actually be safe with either console. Most other big AAA titles, sports games, and more will come to both of the consoles in due course.
If you're someone who has owned previous consoles before, then you're likely going to want to look at backwards compatibility, something that both consoles have been confirmed to have. With the PlayStation, there will only be backwards compatibility for PS4 games, with Sony citing reasons for this as them being based in part on similar architecture. However, Sony has the PlayStation Now and PlayStation Plus services which allow players to buy certain popular PS1, PS2 and PS3 games.
Where Microsoft is concerned, it has been announced that the Series X will support backwards compatibility for all three previous generations of Xbox console, and according to Microsoft, "will play even better". Whether you're after something specific or just a form of nostalgia, it looks like the Xbox Series X could win this battle too.
One could argue though, that the Sony exclusives are just way better. Who is going to be able to live a life without the next God of War, The Last of Us or Spider-Man? We don't want to be in that world. Let's call this a draw.
Verdict
No matter what your preference, you're going to be in a really good space in the gaming world as long as you have one of these consoles. While some of the Sony exclusives could be better, the Xbox has a little more power, but which one is going to add more value? We aren't quite sure yet, but both next-gen consoles are going to be amazing.
Posted:
November 29, 2020
|
|